I edited the first-ever English-language anthology of the political works of Ernest Renan for Columbia University Press. The selection includes several key texts previously unavailable to the English-speaking public. I am responsible for the translation, the annotations, and the critical introduction.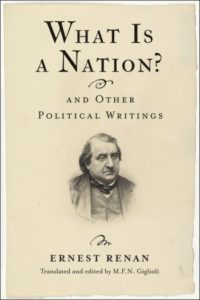 The anthology contains the following:
A good, in-depth review by Stefan Collini has appeared in the London Review of Books (firewalled).